Send Inquiry
CB 45 FURNITURE LOCK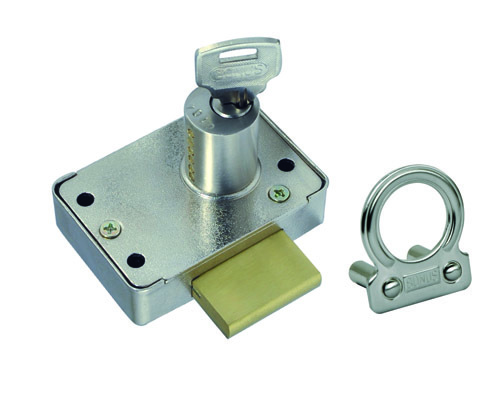 CB 45 FURNITURE LOCK
Product Code : 54.00
Brand Name : Bonus
Specifications:
Case: Steel case, powder coated/ nickel plated finish, CaseLength 45 mm, Backset 22 mm.
Bolt: Extruded brass section; Bolt Length 17 mm.
Striking Plate: Steel plate, nickel plated finish; Availablefor both single and double doors.
Pin Cylinder: Brass Pin Cylinder, with high-security 6 pinmechanism. Standard cylinder length 24 mm; Also available with 32 mm cylinderlength.
Keys: Brass keys, nickel plated finish.
Locking Face Plate: Brass/ Steel plate, lacquered/ nickelplated finish.